3 diet methods practiced by K-Pop idols
It's the hot season again, and people want to look their best in bikinis and bathing suits. 👙 How many of your friends and family members have been on diets for summer? Maybe you have been dieting yourself? K-Pop idols are no different - except they ALWAYS need to look their best. They prepare for comebacks and live stages with strict diet plans. We have found the three most popular diet trends by K-Pop idols for you!

Please note that we do not recommend to do any of these diets. Fast weightloss can be extremely unhealthy! If you want to lose weight, consult your doctor. :)



3 Cups Diet

The 3 cups diet, also known as the paper cup diet is as easy as it sounds: You fill 3 cups with food and eat it, 1 with meat or veggies, 1 with rice, and 1 with fruits. Heavy portion control right here! NINE MUSES are famous for this diet plan and revealed that they have been using this method to prepare for their albums for a long time.
No(n) White Diet
Huh? What could be behind this weird diet name?! HYUNA is known for this simple method, quite simple in theory: Do not eat anything white. That means, no rice, no noodles, no bread, no sugar. This makes sense as it would cut out most carbohydrates from your meals, and would therefore be similar to the worldwide known low carb diet. Have you guys tried low carb? Tell us in the comments!
Sweet Potatoe Diet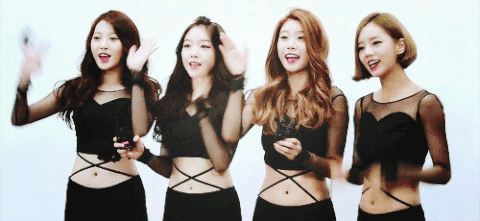 The girls from GIRL'S DAY seem to be all over... Yup. Potatoes. To prepare for comebacks and to get in shape, they eat nothing but sweet potatoes! These veggies are a rich source of fibre, filled with vitamins and minerals, iron, and calcium. In most Asian countries, they are quite inexpensive a well! While you shouldn't eat sweet potatoes for the rest of your life obviously, eating them regularly will have awesome health benefits for you. They are not for everyone though. Do you like sweet potatoes? How do you prepare them? We love sweet potatoe fries - these are probably not as healthy though... 👀
What do you think about these diet methods? Have you tried some of them yourself? Have you ever been on a diet? What worked or works for you? Tell us in the comments! 
We do not intend copyright infringement. For copyright issues, please contact us at hello@lianox.com!
📷 Cover photo taken from 'Amazing body - HyunA - 4minutes - Sexy Kpop girls' https://www.youtube.com/watch?v=yWfsla_Uh80
 ✍ Are you a writer and would like your K-Pop articles to be published on Lianox.com? Or do you just have a brilliant idea for an article that you would like to read on here? Don't hesitate to send us an email to hello@lianox.com!